OmegaBrite has set the Gold Standard for 17 years in the Omega-3 industry for science, concentration, and purity.
OmegaBrite is an extremely pure, high EPA, pharmaceutical quality 90% Omega-3 fatty acid supplement.
WE ARE INSPIRED BY YOUR VALUES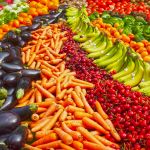 Non-GMO
We believe that our ingredients are the best just as they are found in nature.
That's why we never use GMO sources.
You can trust that all of our OmegaBrite products are certified non-GMO.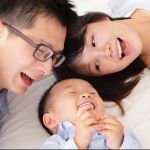 Quality
For us, setting the golden standard in omega-3s wasn't enough. That's why we raise the bar day after day by testing every batch before, during, and after production. We go above and beyond industry standards by testing each batch at six-month intervals for three years post-production.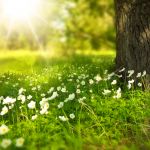 Sustainable
Environmental sustainability is more important than ever. Our omega-3 oil is Friend of the Sea certified. That means that we adhere to strict standards to prevent overfishing and ensure the stability of marine eco-systems.
If you are buying from the UK, you will be re-directed to our Amazon UK store.
If you are buying from the USA, you will be re-directed to our OmegaBrite.com Store.
OmegaBrite Gelcaps
OmegaBrite – 100% Natural Advanced Omega-3 Formula
Each box contains 60 x 500mg easy to swallow capsules. Each capsule is scientifically formulated with high purity EPA for maximum benefit. All of our fish oil goes through advanced distillation and nitrogen blanketing for highest purity and protection from oxidation.
Doctor Developed and Doctor Recommended
Maximum Strength 90% Omega-3 Advanced Formula
Maximum 70% pure EPA formula
Third Party Tested for Purity and Potency
No Drug-like Side Effects and No Aftertaste
Available to buy from us via Amazon by clicking on the button below.
OmegaBrite's patented scientific formulation promotes mood, health and well-being in a 70% pure EPA formulation. Developed by Carol Locke, MD while on faculty at Harvard Medical School, OmegaBrite has a specific 7:1 EPA to DHA ratio. Only OmegaBrite provides you with 70% EPA (eicosapentanoic acid), nature's anti-inflammatory nutrient that is essential for health.
OmegaBrite's 70/10MD Advanced Omega-3 Formula is a natural way to promote cardiac health, mental clarity, emotional well-being, positive mood, cognitive clarity, comfortable joint health, good digestion, aid in weight loss, and overall health.
*Terms and Conditions apply.
Our extremely pure 90% Omega-3 supplement has been scientifically formulated to promote many benefits:
What People Are Saying About OmegaBrite
"I've been using OmegaBrite daily for the past month and have enjoyed the mood-boosting effects! It's also known to promote cardiac health, emotional wellbeing, joint health and cognitive clarity (mommas we need this!)"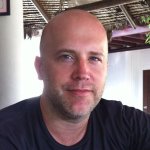 "I've been taking OmegaBrite for a while now and have really noticed less joint pain and stiffness and even a more positive outlook.

OmegaBrite is the best Omega-3 supplement I have taken for my arthritis pain!"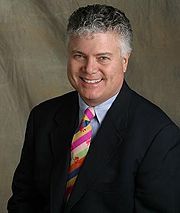 "I take OmegaBrite Omega-3 supplements, my whole family is on OmegaBrite, and I recommend OmegaBrite to all my patients."
The latest OmegaBrite articles
Department of Medicine, Albany Medical College, NY 12208. Forty-nine patients with active rheumatoid arthritis completed a 24-week, prospective, double-blind, randomized study of dietary supplementation with 2 different dosages of fish oil and 1 dosage of olive oil. Clinical evaluations were performed at baseline and every 6 weeks thereafter, and immunologic
"Dietary Omega-3 Fatty Acid Supplementation and Naproxen" Rheumatoid Arthritis: Study Evaluates Omega-3 and Nonsteroidal Anti Inflammatory Drugs (NSAID) Numerous studies on rheumatoid arthritis and Omega-3 fatty acids (DHA and EPA) have indicated significant anti-inflammatory attributes of Omega-3s. However, due to the patient's use of non-steroidal antiinflammatory drugs (NSAID) during clinical
Fish oils are a rich source of omega-3 long chain polyunsaturated fatty acids (n-3 LC PUFA). The specific fatty acids, eicosapentaenoic acid and docosahexaenoic acid, are homologues of the n-6 fatty acid, arachidonic acid (AA). This chemistry provides for antagonism by n-3 LC PUFA of AA metabolism to pro-inflammatory and
Subscribe now to receive our newsletter